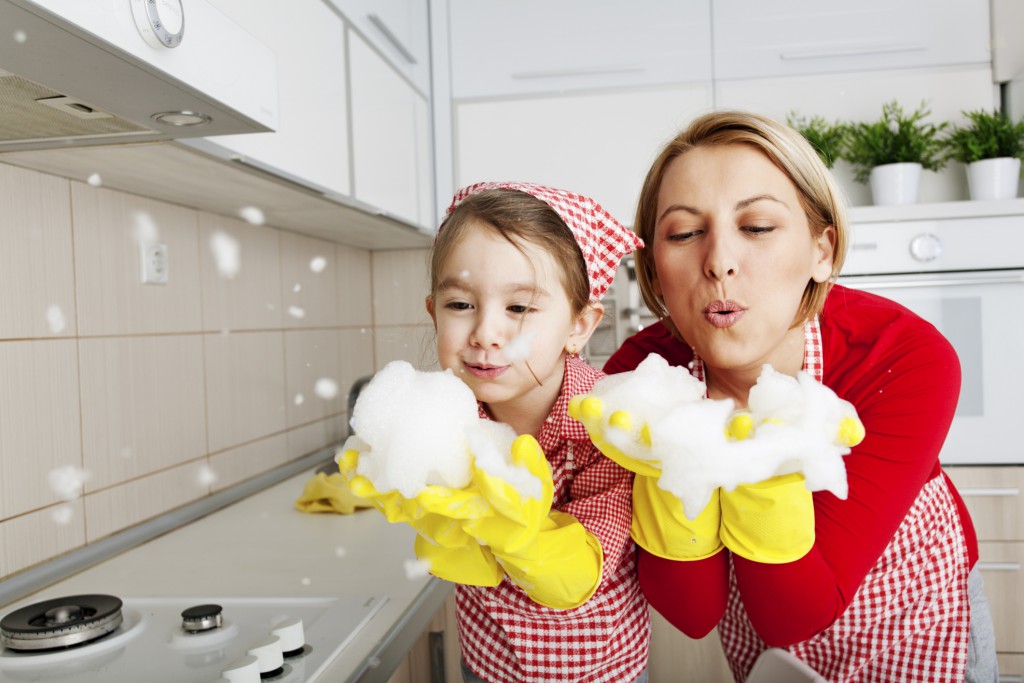 It's no secret: cleaning is not always at the top of your list when it comes to how you want to fill your free time. Often, the act of cleaning takes up time that you would rather spend with your kids having fun and playing games. But what if you could make a game of cleaning and get your kids in on the action?
Turn chores into a fun activity both you and your kids will love with these 5 fun tips.
Pretend Play

: If your kids are into playing dress up and imagination, bring cleaning into the realm of that fun pretend world. Play right alongside them and get those dishes put away before the three bears come home, or get all the toys out of the living room to clear a space for the grand ball.

Use Kid-Sized Tools:

Give your kids tasks that fit their size by adjusting your mop to a shorter middle length to fit their height, or letting them use that compact vacuum to clean their room. These smaller tools will help the kids feel more in control of their task, and take ownership and pride in their work.

Skate for Bunnies:

Every kid loves putting on socks and sliding around on the hardwood or tile, so make this game a part of your cleaning routine. Give your kids each an old pair of socks, and as you "skate" around the house, make a competition out of who can collect the most dust bunnies.

Alphabetize and Organize

: Have a spice drawer or bookshelf that needs organizing? Make a teaching lesson out of the task by having your kids help you alphabetize the ingredients or authors in order. The kids will feel accomplished once they see their new-found intelligence factoring into your household.

Put on a Fashion Show


If you need to sort through old clothes in everyone's closet, make an event of it! Hold a fashion show in your living room where each family member tries on and parades around old clothes. This will be fun for the kids, and will help you make any decisions on what needs to be kept, thrown out, or donated.
Cleaning your home does not have to be a headache when you have kids. Get the kids involved and ask them how they would like to help out around the house. When your kids feel like they are contributing and are having a good time, cleaning will become a game that everyone loves to play.