Thanks for printing! Don't forget to come back to Zerorez Puget Sound for fresh content!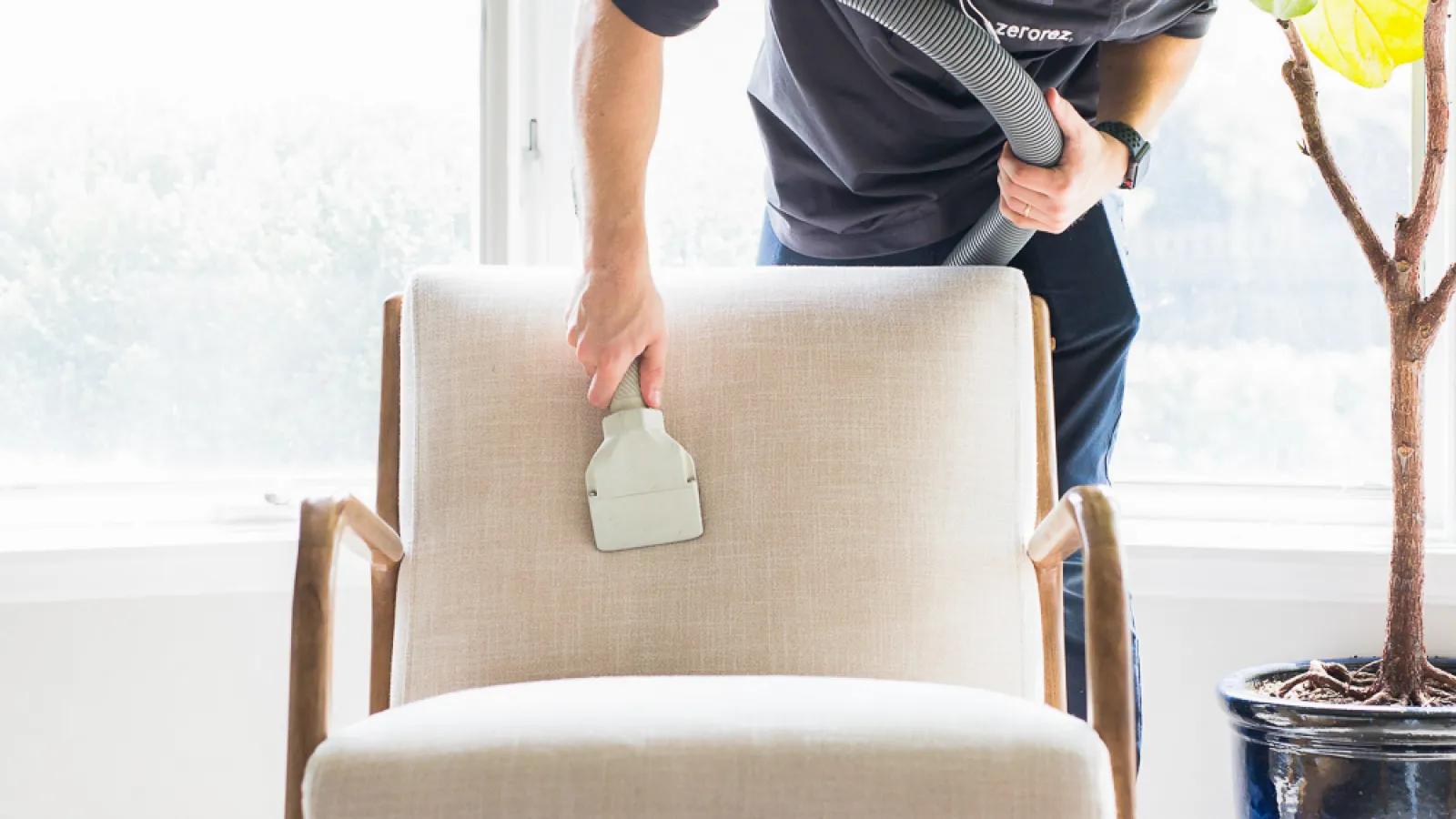 Carpet Cleaning
Mercer Island, Washington
The only choice for a true clean that lasts longer.

Powered Water® & Patented Technology
Satisfaction Guaranteed We will clean an area for free and you decide.
We will clean a room for free, and you decide. We want to make sure your experience is as easy as possible. We will clean and test a small area of carpet for free, and if you don't believe how well the process works, then you decide whether to continue with the rest of the service or not. No hassles and no worries.
No soap lingering to attract dirt.
No Soap Lingering to Attract Dirt. Our Powered Water® technology allows us to clean and refresh your surfaces without the use of detergents or harsh chemicals, which means your carpet stays cleaner longer, unlike any other professional carpet cleaning company in Mercer Island.
Your Surfaces Dry Fast with our patented truck mounted equipment.
Powered Water® is applied to your carpet through our patented process that loosens embedded dirt to the base of the fibers using high-efficiency jets. Our zr wand™ out performs the top selling wands on the market by removing embedded soils, and detergents left behind by other cleaners, and other debris while allowing for a fast drying surface.
Platinum Certified by the Carpet and Rug Institute
Not only is this the highest approval rating possible from the Carpet and Rug Institute, but Zerorez® is also rated the #1 cleaning system in the nation by an independent testing laboratory. When we clean, there is nothing left behind.
No harsh chemicals mean Pure Safety for your family and pets.
Since Powered Water® doesn't use any harsh chemical additives, your surfaces are perfectly safe for your family and pets, no matter how small.
Carpet Cleaning Mercer Island, WA
Finding a good carpet cleaner near you can be difficult if you are not exactly sure what to look for. Many carpet cleaners in Mercer Island use standard carpet cleaning techniques that have been used for generations. These processes often use soaps or harsh chemicals that leave behind a residue that can be harmful to your carpets, your home and cause your carpet to re-soil prematurely. Here at Zerorez® carpet cleaning Mercer Island, we offer revolutionary carpet cleaning services. With the use of our zr water®, cleaning with us will be worry-free! Our zr water® technology and zr process® uses no substances that could be left behind and cause you problems in the future. Our extraction wand removes embedded soils, debris, and detergents left behind by other cleaners while our patented process leaves you with cleaner floors, a faster drying surface, and a smile on your face. You will know that you have finally found the best carpet cleaner in Mercer Island!
Zerorez and Competitor Carpet Cleaning Comparison Interactive Feature
Zerorez® Powered Water® Cleaned
1 Month
2 Months
3 Months
4 Months
5 Months
6 Months
What will Your Carpets Look Like in 6 Months
What Mercer Island is saying about Zerorez
4254539376
Zerorez Puget Sound
708 Industry Drive, Tukwila, WA 98188
Varied
Job Well Done!
Zerorez has the best products! They cleaned my carpet and it really looks brand new again. Alex was awesome. We'll definitely be using him again in the future! He answered all my questions and went above and beyond my expectations. Job well done!
-Quinn C.
Anonymous
4254539376
Zerorez Puget Sound
708 Industry Drive, Tukwila, WA 98188
Varied
You all Rock!
You all rock! I have used this company for several years and they are so professional and always do a great job.
-Kimberly
Anonymous
4254539376
Zerorez Puget Sound
708 Industry Drive, Tukwila, WA 98188
Varied
Clean Tile
Great job getting my tile cleaned. The technician worked very hard to ensure my floors were as clean as possible.
-Stefan P.
Anonymous
Mercer Island, WA
In the middle of Lake Washington between Seattle and Bellevue is Mercer Island. You can easily access the island via one of two bridges. The East Channel bridge that connects to Bellevue, or the Floating Bridge, west of the island, that connects to Seattle. Mercer Island is home to over 25,000 residents. This Island is home to beautiful parks and hiking trails - the perfect place to spend time outdoors. For anyone that is looking for an ideal community to raise their family, Mercer Island is the place! This area houses outstanding schools for children of all ages. There are wonderful places to shop, community groups to join, sports to participate in, and views to enjoy while relaxing by the water.
Directions to Zerorez of Puget Sound Carpet Cleaning
Address: 708 Industry Dr, Tukwila, WA 98188
Phone: 425-523-9633